Unique Painting and Coating
Simspray is a device that quickly and efficiently trains both beginners and experienced painters in virtual reality. This training device can repeatedly create an easily accessible environment. This allows trainees to learn without high material costs and without interfering with the production process. Learn how to paint professionally in a fun way. You can practice all the techniques as many times as you want.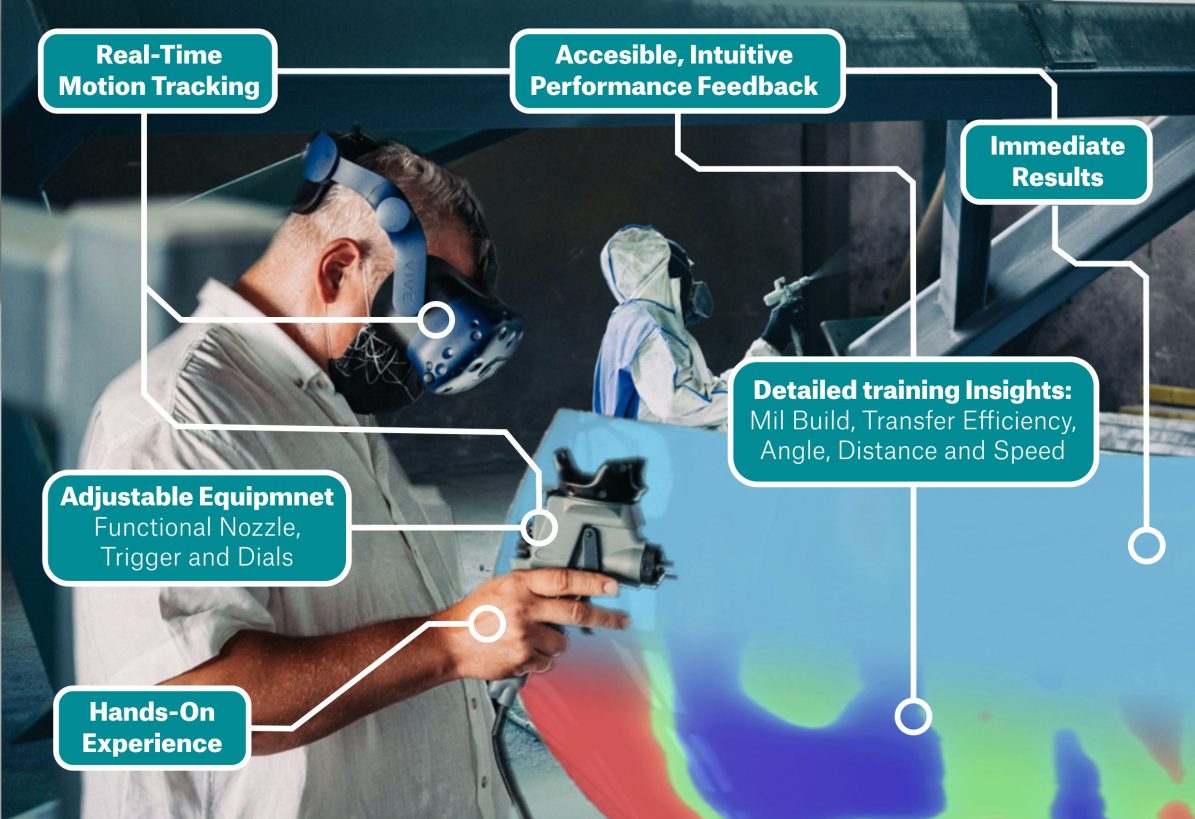 less waste or hazardous materials
What does Simpspray VR environment look like?