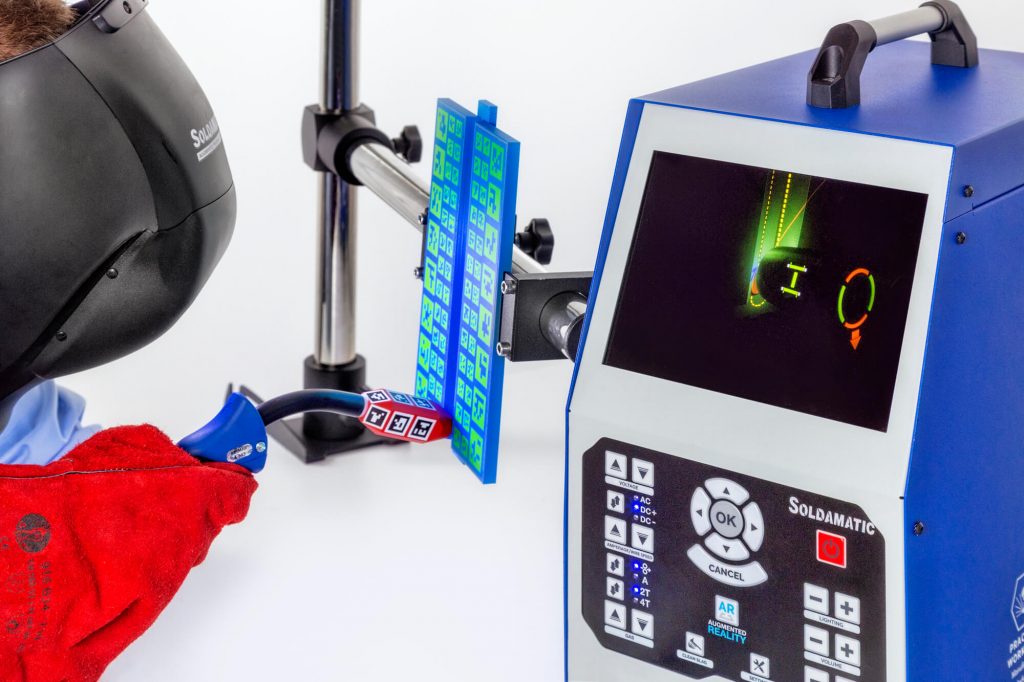 Welding training by augmented reality
State of the art, Turnkey, Scalable and effective welding training solution powered by Augmented Reality.
Soldamatic revolutionizes welding training creating the next generation of weldersthe most comprehensive, effective and modern welding training solution. 
34% more certified welders than with traditional methodology
56% reduction inlearning time
68% reduction in lab costs and environmental impact
84% less accidents
+75 countries worldwide, 75 languages
Hyperreal simulation 
Offers the best, most realistic welding training systemaside from real welding.
Power source-like controls

Real Welding mask, real torches & gun

Welding Joints

Welding bead quality & settings
Remastered HDWelding Sound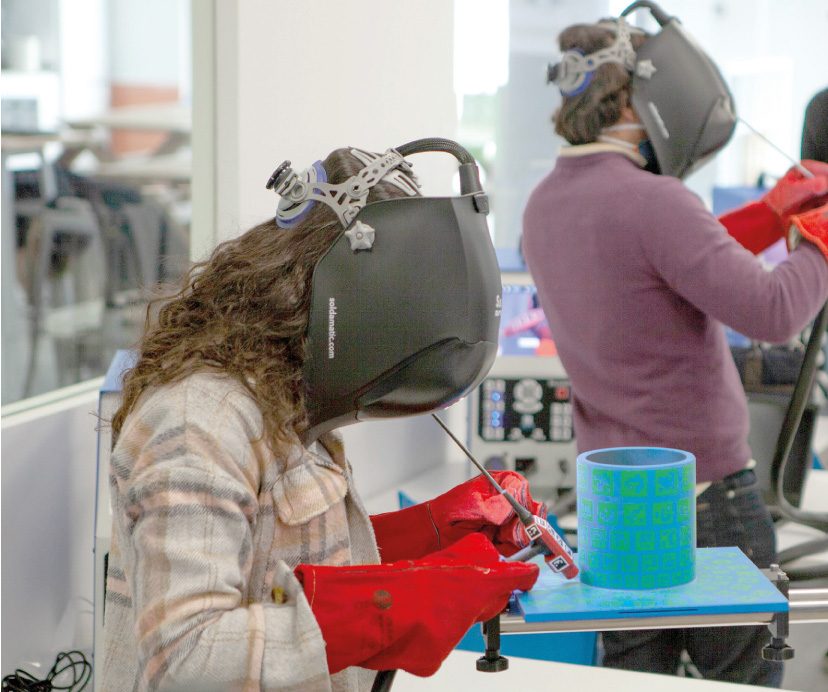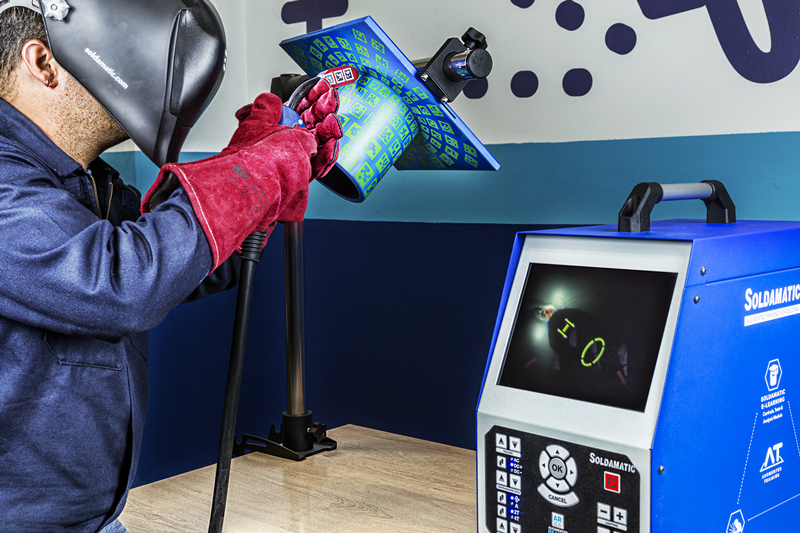 Welding joints
The most used welding joints for welding training in the world.UNE-EN ISO 9606 certified.
V-Butt pipe

V-Butt plate
T-Angled plate to plate
Overlapped plate

T-Angled pipe to plate
Industrial welding multijoints
Bring real welding joints to Augmented Reality. Developed to cover specific welding training and performance needs.
Advanced welding multijoints
Foundational Ambidex

Heavy Industry Specific Practices

Automotive Thin Plates  

Shipbuilding Backing Strip
Robotic Foundacional "House" and "Face"
Pipeline Monster Coupon
Foundational Multilap
Foundational Complex Sequence
And many others
Builidng the new generation of welders